Services
We position our clients at the forefront of their field by advancing an agenda.
Transaction Processing
Transaction processing refers to processing the data into a meaningful information or a record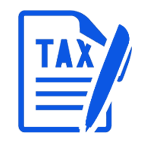 Taxation and Related Compliance
Taxation is the process of arriving at applicability of taxes for an organization; amount of taxes owed to the authorities
Payroll Management
Payroll management is one of the most essential functions of a HR department.
Custom Reporting
Accounting involves recording and classifying all expenses and incomes in their respective categories.
Compliance
Compliance generally means acting according to set of rules and regulations. it is also confirming to the law

Advisory
An audit is an independent examination of financial information of any entity, irrespective of its size or legal form
Accounting & Bookkeeping
Bookkeeping, reinforces the state of business and helps generate consistency in recording, paying and reporting.