What is Compliance?
Compliance enables an entity or a person to meet the regulatory objectives. It also ensures that the adherence to regulatory requirements including its reporting is efficient and transparent. Compliance generally means acting according to set of rules and regulations.
Why Compliance?
Compliance is needed in setting up appropriate policies and practices to mitigate the risk of non-compliance with the regulatory requirements. Compliance is a serious topic that when ignored has led companies being assessed with large fines and additional burdens.
Also, to:
Centralized error free data & documents that is readily available
Professional support during inspections / audits/ query resolution
Plan new businesses strategies / business structures
What do we do?
At Oremus, we offer the following compliance services:
Corporate Secretarial Compliance – Creating, tracking and maintaining all corporate documents and entity information with a centrally  managed system, enabling accurate and timely filings with regulatory agencies such as Ministry Corporate Affairs/Registrar of Companies, Reserve Bank of India, Enforcement of Directorate (ED), Directorate General of Foreign Trade (DGFT).
Incorporation of Legal Entities (Company, LLP, Trust, Society etc.) and subsequent requirement but not limited to GST, PAN, TAN, Professional Tax, among others etc
Maintenance of Statutory Registers & Books as per Companies Act, 2013, FEMA and RBI Regulations.
Filing of forms/returns/documents with the MCA (ROC), RBI, DGFT and the ED etc.
Advising and assisting on sectoral requirements w.r.t. Foreign Direct Investment; External Commercial Borrowings in Indian Companies, pledge of shares, Overseas Direct Investment and related approvals from RBI/FIPB.
Advising on the best suitable structures and incorporation of a Private Limited Company; LLP; Society; or a Trust in India; along with related compliance requirements.
Advising on establishment of Liaison Office/Representative Office, Branch Office and related approvals and compliances with Registrar of Companies (RoC) and Reserve Bank of India (RBI).
Handling corporate and legal Due Diligence, Corporate Governance Audit.
Compounding of offences by Registrar of Companies and Reserve Bank of India for non-filings or delayed filings of ROC e-forms, FC-GPRs and FC-TRS forms with the RBI and any other contraventions of FEMA laws.
Tax compliances
Preparation and Filing of Monthly/Quarterly/Annual GST Returns
Preparation and Filing of Income Tax Returns for corporates and non-corporates
Payment of TDS /GST
Quarterly filing of E-TDS Returns
Representation of Scrutiny cases
Filing of Lower Deduction Certificates (TDS)
Advance Tax workings and payments
Registrations & filings of Trust
Coordination and support for Income Tax Audit and GST Audits
Support for Global Taxation and Tax planning
Labour and payroll compliances
Obtaining and reviewing year end income tax declarations of the employees
Reviewing and advising on employee pay structures in line with the required regulatory norms
Registration of employees under ESI/ Provident Fund /Profession Tax
Generation of monthly ESI, PF and PT challans
Allotment of Provident Fund numbers and uploading of KYC details
Generation of monthly TDS challans
Submission of quarterly E-TDS returns
        How we do?

Advisory
An audit is an independent examination of financial information of any entity, irrespective of its size or legal form
Transaction Processing
Transaction processing refers to processing the data into a meaningful information or a record
Bookkeeping
Bookkeeping, reinforces the state of business and helps generate consistency in recording, paying and reporting.
Custom Reporting
Accounting involves recording and classifying all expenses and incomes in their respective categories.
Payroll Management and Processing
Payroll management is one of the most essential functions of a HR department.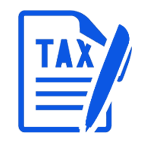 Taxation and Filing
Taxation is the process of arriving at applicability of taxes for an organization; amount of taxes owed to the authorities