About Transaction Processing
Businesses have to balance between maximizing productivity and efficiency, fulfilling customer needs, and reducing risk. Transaction processing includes activities relating to Accounts payable management, Payment processing and Accounts receivable management. Organizations may prioritize customer satisfaction by focusing on delivering high standards of customer service leaving voluminous transaction processing to us. Added benefits include reducing floating costs, timely payment, ensuring compliances, minimizing delinquencies and increasing cash flows.
Our Service Offerings
In Oremus, we provide services relating to:
Accounts Payable (AP)
Accounts Receivable (AR)
Vendor Management
Billing and Collections
Bank Payments
Banking and Operational Reconciliations
Employee Expense Management
Why Transaction Processing?
Outsource efficiency: Outsourcing transaction processing can help streamline business processes by saving more time to work on the company's core competencies and client satisfaction.
Focus on business growth: To enhance productivity and focus on business growth and customers, it is best to leverage services from experienced and competent data processing service providers.
Outsourcing leverage: Added advantages of transaction process outsourcing include increased focus on core business objectives, trained manpower and update technology, better transaction/exception reports for decision making, and adequate quality checks before reports were released.
        How we do?

Advisory
An audit is an independent examination of financial information of any entity, irrespective of its size or legal form
Accounting & Bookkeeping
Bookkeeping, reinforces the state of business and helps generate consistency in recording, paying and reporting.
Custom Reporting
Accounting involves recording and classifying all expenses and incomes in their respective categories.
Payroll Management
Payroll management is one of the most essential functions of a HR department.
Compliance
Compliance generally means acting according to set of rules and regulations. it is also confirming to the law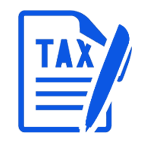 Taxation and Related Compliance
Taxation is the process of arriving at applicability of taxes for an organization; amount of taxes owed to the authorities