Learn about Custom Reporting
What is Custom Reporting?
Accounting involves recording and classifying all expenses and incomes in their respective categories; reconciliations help businesses verify that every transaction is accounted. Creditors and investors make their decisions related to capital contribution and evaluate the performance, based on financial reports.
Before examining the management accounts, budgeting exercise needs to be carried out. Oremus helps in preparing the required financial control, performance ratios and financial reports based on information the bookkeepers enter into the accounting system.
Oremus prepares all specific customized reports in a format that is required by our clients. Output information can be used to control the operations.
Why Custom Reporting?
Management accounts can offer vital information related to Turnover, Margin, Costs and Cash Flow. It is the lifeblood of all well-run organizations; used to boost performance, build strategy, escalate profits, enable detailed analysis and accentuate issues. Also,
Financial ratios and indicators help analyse the entity's performance
Identification of deviations, if any; and application of controls based on transaction analysis
Helps improve cash flows and better management of finances through recommendation of appropriate actions
What do we do?
At Oremus, we offer the following services:
Income Statement
Balance Sheet
Cash Flow
Account Reconciliation & Analysis
Budget Vs Actuals
Variance Analysis
Working Capital Analysis
Translation to International Standards
        How we do?

Advisory
An audit is an independent examination of financial information of any entity, irrespective of its size or legal form
Transaction Processing
Transaction processing refers to processing the data into a meaningful information or a record
Bookkeeping
Bookkeeping, reinforces the state of business and helps generate consistency in recording, paying and reporting.
Payroll Management and Processing
Payroll management is one of the most essential functions of a HR department.
Compliance
Compliance generally means acting according to set of rules and regulations. it is also confirming to the law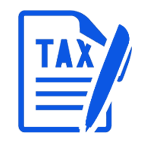 Taxation and Filing
Taxation is the process of arriving at applicability of taxes for an organization; amount of taxes owed to the authorities